Color and Light by Sally Rooney
My rating: 4/5 cats

WELCOME TO DECEMBER PROJECT!
this explanation/intro will be posted before each day's short story. scroll down to get to the story-review.
this is the FOURTH year of me doing a short story advent calendar as my december project. for those of you new to me or this endeavor, here's the skinny: every day in december, i will be reading a short story that is 1) available free somewhere on internet, and 2) listed on goodreads as its own discrete entity. there will be links provided for those of you who like to read (or listen to) short stories for free, and also for those of you who have wildly overestimated how many books you can read in a year and are freaking out about not meeting your 2019 reading-challenge goals. i have been gathering links all year when tasty little tales have popped into my feed, but i will also accept additional suggestions, as long as they meet my aforementioned 1), 2) standards.
if you scroll to the end of the reviews linked here, you will find links to all the previous years' stories, which means NINETY-THREE FREEBIES FOR YOU!
2016: https://www.goodreads.com/review/show…
2017: https://www.goodreads.com/review/show…
2018: https://www.goodreads.com/review/show…
reviews of these will vary in length/quality depending on my available time/brain power.
so, let's begin
DECEMBER 4
I feel like my life basically isn't happening. I think if I dropped dead the only people who would care are the people who would have to cover my shifts. And they wouldn't even be sad, they'd just be annoyed.

Pauline frowns. She rubs the gatepost under her hand like she's thinking.

Well, I don't have that problem, she says. I think in my case there's too much happening. At this point everyone I've ever met seems to want something from me. I feel like if I dropped dead they'd probably cut my body into pieces and sell it at an auction.
all YEAR people have been shoving sally rooney's name in my face, shrieking, "you must read sally rooney, you simply MUST!!," to the extent that i began to suspect she was, in fact, a cult leader.
figuring the best time to join a cult is at the end of the year, just in case maybe Y2K got stuck in traffic and is really gonna hit this time, i decided to finally check rooney out. and wouldn't you know it—her robes are soft, comfortable, and very flattering. all hail!
it's not a showstopper of a story; it's actually relatively uneventful, but the writing is skilled, you become invested in the characters, and it's the perfect short-story shape: tidy corners, enough substance to be satisfying but still porous enough for the reader to let the unsaid roll around in the mind afterwards.
it's a saddish little story about almost-people; people who nearly connect—paused at one of life's crossroads; a brief interlude of recognition and possibility before going on with the rest of their lives, which pretty much also describes the relationship the reader has with the characters—with all characters, so pass me the kool-aid, 'cuz i'm saying OH YEAH!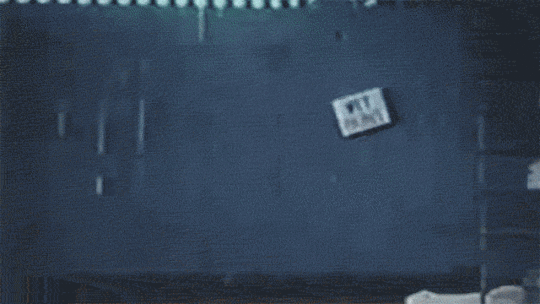 Yes, life is full of suffering and there's no way to be free of it.
read it for yourself here:
https://www.newyorker.com/magazine/20…
*******************************************
DECEMBER 1
DECEMBER 2
DECEMBER 3
DECEMBER 5
DECEMBER 6
DECEMBER 7
DECEMBER 8
DECEMBER 9
DECEMBER 10
DECEMBER 11
DECEMBER 12
DECEMBER 13
DECEMBER 14
DECEMBER 15
DECEMBER 16
DECEMBER 17
DECEMBER 18
DECEMBER 19
DECEMBER 20
DECEMBER 21
DECEMBER 22
DECEMBER 23
DECEMBER 24
DECEMBER 25
DECEMBER 26
DECEMBER 27
DECEMBER 28
DECEMBER 29
DECEMBER 30
DECEMBER 31
read my book reviews on goodreads