The Night Before Christmas by Clement C. Moore
My rating: 5/5 cats

i'm not sure if this is the correct edition to review. the one i have is also illustrated by arthur rackham ♥, but it has this cover: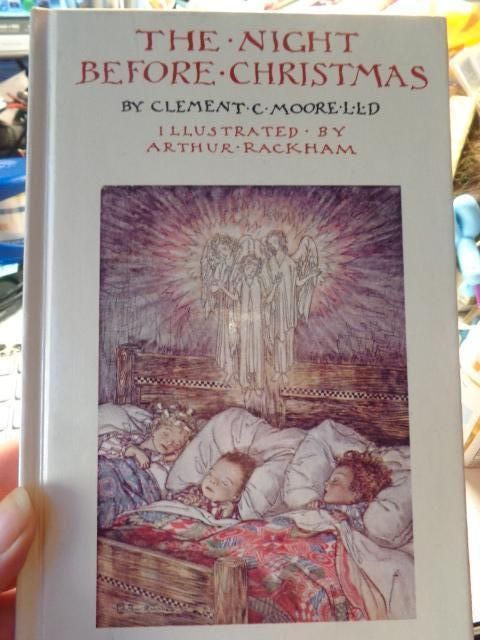 which is much better than the one shown above.
i'm not sure how to review this, because it's just the night before christmas, but since i feel compelled to review all the books i read ever, i am just putting it out there that this is a wonderful christmas present to receive, and reading it on christmas eve with a giant mug of cocoa is a pretty nice way to spend a few minutes.
also – i love arthur rackham.
merry merry!!