The Green Room: A Ghost Story for Christmas by Walter de la Mare
My rating: 2/5 cats

Alan's indolence was even more extreme; he was at this moment merely over-reading what he had read — and what he had read again and again and again. For the eye may be obedient while the master of the mind sits distrait and aloof. His wits had gone wool-gathering. He paused, then made yet another attempt to fix his attention on the sense of this simple quatrain. But in vain.
which was my experience reading this book.
i did not like it.
you would think that a ghost story set in a cluttery antiquarian bookstore with secret passages leading to additional books, accessible only by invitation, would be an easy sell to a booknerd like me, but whooooo no.
the writing is incredibly dull, it's full of bad proto-emo poetry, and i don't even understand what happened, really. i thought maybe i just read it too late at night after too long of a day, but i tried revisiting it this afternoon in the fullness of my energy/mental acuity and got glazed all over again. not LGM.
i think the moral of the story is 'don't read a lady ghost's private brokenhearted poetry journal.'
if you can't manage that, 'don't presume to publish a lady ghost's private brokenhearted poetry journal because you think that's what she would have wanted.'
but there may be more to it than that and i'm simply losing my ability to read or parse or think enough to grasp it.
it's not scary at all, which at this point in my reading of the series should come as no surprise, but for a single moment, i had hope. there's this little slip of verse that reads like a nursery rhyme, but there's an edge of creepiness to it:
Well, well, well! squeaked the kitten to the cat;
Mousie refuses to play any more! so that's
the end of that!
that carefree whimsy in the face of death, if applied towards something, could have been perfectly chilling. but NOOOOO.
he doesn't pursue it and the creepiness is left in the eye of the beholder who is trying really hard to find some satisfying meat in a sea of poetry, obsessive doomed love, self-loathing and alla that. don't give me lovelorn suicide when i can have the careless brutality of kitten teeth.
i'm probably just too dumb/not fancy enough for this one.
my brain used to be better than this. welcome to my downslide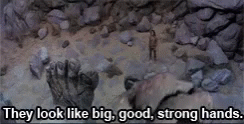 mission statement copied from my review for One Who Saw:
this holiday season, i am going to read through 'seth's christmas ghost stories' line on biblioasis, and i encourage you to do the same. the books are so cute and tiny, you can stuff someone's stocking or dreidel with 'em! the cover art and interior illustrations are by seth, and they are seasonally spoooooky, blending the spirit of halloween with christmas cheer the way nature, and jack skellington, intended.
one more to go!