Saga, Vol. 7 by Brian K. Vaughan, Fiona Staples
My rating: 5/5 cats

the sads shouldn't have hit me as hard as they did here, since i'd already read more than half of this volume in its single-issue installments, thanks to greg's generous indulgence of my impatience; presenting me with issues #37-40 back in november. i thought i was prepared for anything this book had to throw at me, but dammmit – issues #41 & #42 had their own griefs in store. seriously – will these people (and assorted creatures) EVER catch a break? this is practically a thomas hardy-level escalation of tragedy, and even though that's not what she's talking about here, i had to laugh at this:
because this storyline is indeed, "hardy as shit," and this was basically me the whole way through:
with a little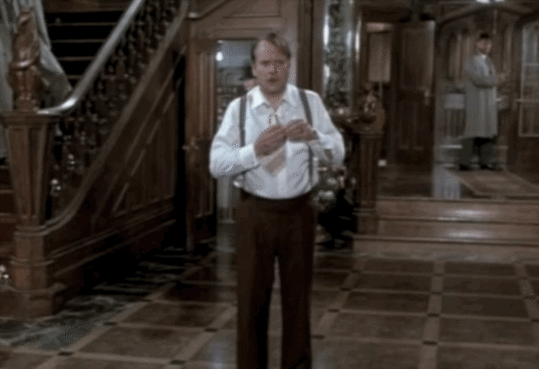 'i can't take any more scares sorrows!' thrown in.
obviously, i am going to avoid spoilerses, including spoilerses for previous volumes, but apart from all the heartache, this volume is full of the series' signature brand of ready-for-tattooing epigrams:
adult content:
and the parade of old friends, new friends, dead friends, and soon-to-be-dead friends that have made this such an addictive journey, and totally worth all the howling despair, no lie.
plus, we get to witness hazel's first kiss in all its bittersweet glory:
it's spectacularly gutting, and i loved every minute of it. okay, except for robot-peen. that's still gross.
and i am going to try really hard to WAIT for the next collected book to come out, instead of giving in to the temptation of the single issues that are too short to really satisfy my intense cravings. oh, wait – do you have something to say?
good, didn't think so.
**********************************************
my goddamned heart.
full review to come