Creative Haven Exotic Birds Coloring Book by Ruth Soffer
My rating: 4/5 cats

WELCOME TO APRIL PROJECT! since April is the cruellest month, i have chosen this coloring book, in which Thirty-one realistic portraits of extraordinarily beautiful birds offer close-ups of exotic species from around the world. my plan is to make them even MORE realistic by showing each one of these monsters devouring an itty-bitty ME! like this TOUCAN:
do you see what this wing'ed scourge is doing to my HEAD? it is an outrage!
i probably won't be able to do this art textbook detail-enhancement thingy for each of them because of space, but if there's interest, maybe i'll add them to the blogversion of this review at the end of the month. i will also be accompanying these imaginary, but plausible, atrocities with ones ripped from nature. observe:
i mean, who's to say those aren't my little legs dangling from the maw of that beast? and don't think they're not coming for you next:
anyway, birds gobbling me up. WHAT WILL HAPPEN LET'S FIND OUT!
APRIL 1: CUBAN TODY
look at this asshole SEETHE.
you can tell he's just waiting for me to go to cuba so he can prey on me, but i'm no april fool. for now, he'll have to make do with consuming a fellow-flier.
NB: i'm not bothering to do any research about what any of these abominations actually look like before i color them. apologies to mother nature for disregarding her palette.
APRIL 2: FISCHER'S TURACO
typical jerk-bird behavior: using concealing coloration to blend into the david bowies hoping i'll let my guard down and he can nibble me to pieces.
APRIL 3: FLAMINGO
these guys pretend to be harmless; all goofy and awkward
but let's take a closer look
yeah that's what i thought…
APRIL 4: GOLDEN-OLIVE WOODPECKER
this peckerwood is bad news, always spying through your windows
and peeking up ladies' skirts.
0/5 stars: would not recommend.
APRIL 5: GREAT CRESTED GREBE
what's so great about this douchebird?
great pain in the ass, maybe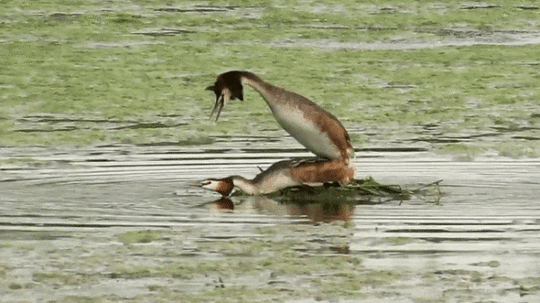 who does that? the great crested grebe, that's who!
APRIL 6: HOATZIN
these guys have "a disagreeable, manure-like odor" (wikipedia's words, not mine, and you know she always tries to be polite), but that's just their way of keeping you at a distance so you don't notice that they have CLAWS on their WINGS like a freaking DRAGON.
hoatzin: portrait of a serial killer
STEP 1: self-deprecating levity.
STEP 2: your eyeballs cocktail-olived onto their claws.
APRIL 7: HOOPOE
okay, sure, they're pretty
but on the rare occasions when they're not trying to eat all of my fingers,
they're always sticking their pointy beaks into their neighbors' mouths, pranking them with bugs they've found under rocks. hahaaaaa gotcha!
slow motion NOOOOOOOOO
APRIL 8: MARABOU STORK
Marabou Stork Nightmares is the world's most redundant book title and i could spend the whole day warning you about these burn victim/plague doctor/skeksis.
seen here eating my forearm
and my heart
the ONLY good thing about them is that they're one of the few birds that hate birds as much as i do, and they really keep the other-bird numbers down
and that's the marabou stork.
APRIL 9: PALM COCKATOO
wow, okay, i really miscolored this sinister mofo
even as babies they look atrocious
and if you need more proof that birds are always one step away from eating us alive:
shhhh, i'm gonna bite her lips off in three seconds!
APRIL 10: PURPLE HERON
whoops, mine's a not-so-purple heron
these guys eat snakes
lizards
screaming fish
and, sadly, zvika monar
APRIL 11: WOOD STORK
these wood dorks don't even pretend to be good guys. hanging out with other maneating dinosaurs
eating tourists
cosplaying guilty remnants
and just generally making a nuisance of themselves
APRIL 12: ATLANTIC PUFFIN
i mean, this is basically a mirror image photo. these guys could eat a whole city of mes. another perfect match, this bird:
and that thing from SAW
tweet tweet tweet
APRIL 13: CROWNED CRANE
look at this koosh ball doucheball
dressing up like a saint
but acting like a damn demon
unafraid, unstoppable
if there's ever a Cujo remake, give this bird a call
APRIL 14: MAGNIFICENT FRIGATEBIRD
we calling this thing magnificent, are we?
frigate THAT! this is magnificence? this testicular nightmare waving his inflatable junk around like he's louis c.k.?
somebody cancel this chubbo before he explodes everywhere
is it cold in here or is it just you?
APRIL 15: IMPEYAN PHEASANT
look at this showy motherfucker
with his four leaf clover church hat
nature abhors sartorial parity—look how drab the female is
but she's not sulking because she's jelly of this dude's dapper threads—she's just trying to avoid eye contact so he doesn't start up his goofy-ass mating dance.
put that one back in the evolutionary oven, it's still a dinosaur.
APRIL 16: MACARONI PENGUIN
sure, they're great dancers
but if they'll turn on their own
they'll sure as hell turn on you
and cover themselves in your blood
macaroni and teeth: now you're the comfort food.
APRIL 17: CASSOWARY
be very wary…of the cassowary.
seen here eating someone's testicle
and hollowing out a toddler
i know that many of you think i am overreacting to the threats birds pose to humankind, and that's fine. but maybe keep my warnings in mind when it comes to the cassowary. these are its feets, ffs:
here are its top stories:
Why is the Cassowary the Most Dangerous Bird in the World?
Bird Kills Florida Farmer with its 'Murderous' Claws
How to Survive a Cassowary Attack
Cassowary That Killed Owner Being Put Up for Auction
so…i guess we don't learn, eh? caveat emptor.
APRIL 18: RUFOUS-TAILED JACAMAR
look at this smug little bastard
smug, loudbeaked
and hungry
APRIL 19: BLACK VULTURE
say.
no.
more.
and, seriously, i'm almost out of space here wtf?
APRIL 20: ROSEATE SPOONBILL
so, it's a flamingo who stuck his nose where it oughtn't've?
who, me?
i suppose they're pretty enough, like nature's ballerinas
but—nope—too much wing, that is terrifying
but i has stick 4 u?
TOO MUCH WING, I SAID! NEXT!
APRIL 21: COMMON KINGFISHER
the all-too-common kingfisher all-too-commonly disregards the rules, only looking after his ownself.
enjoy your ill-gotten fish, beakface
nom nom nom
APRIL 22: RED-KNOBBED HORNBILL
ugh, what a knob
that's it, that's all i got
APRIL 23: TEMMINCK'S TRAGOPAN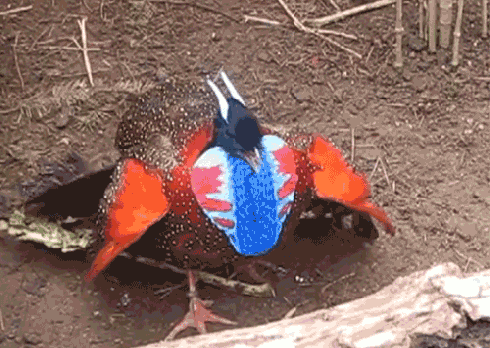 off with their heads!
APRIL 24: RUFF
so, there are a million different kinds of ruffs, and they are all tech avail to be in yr period piece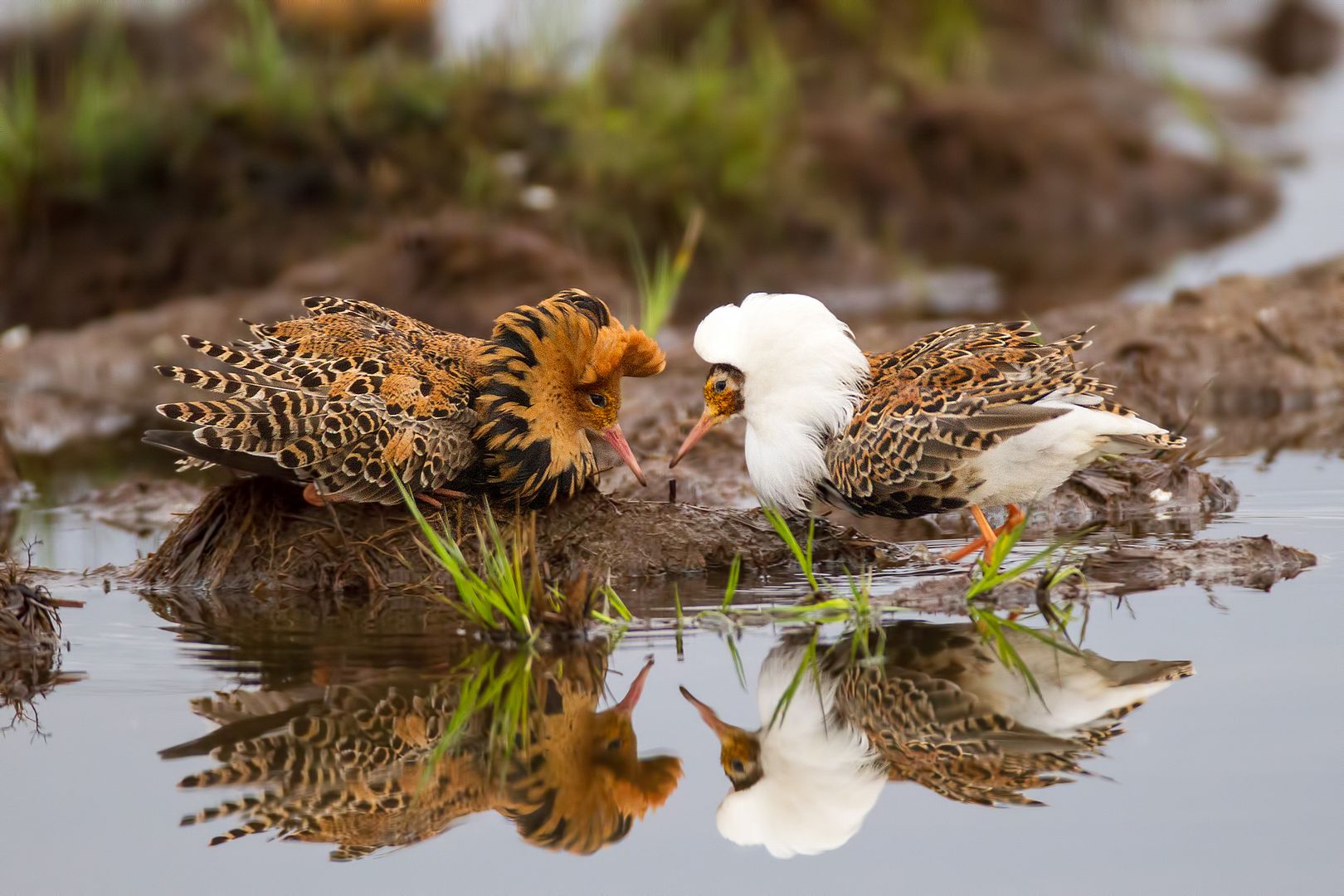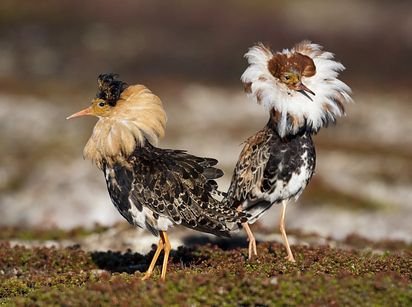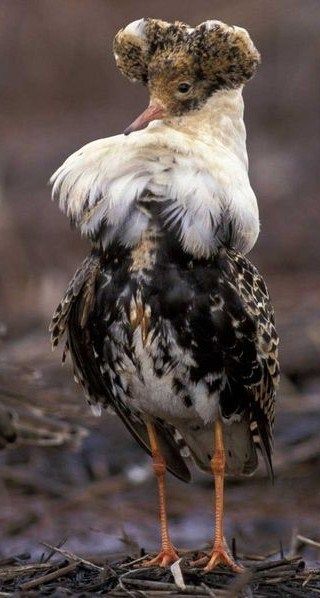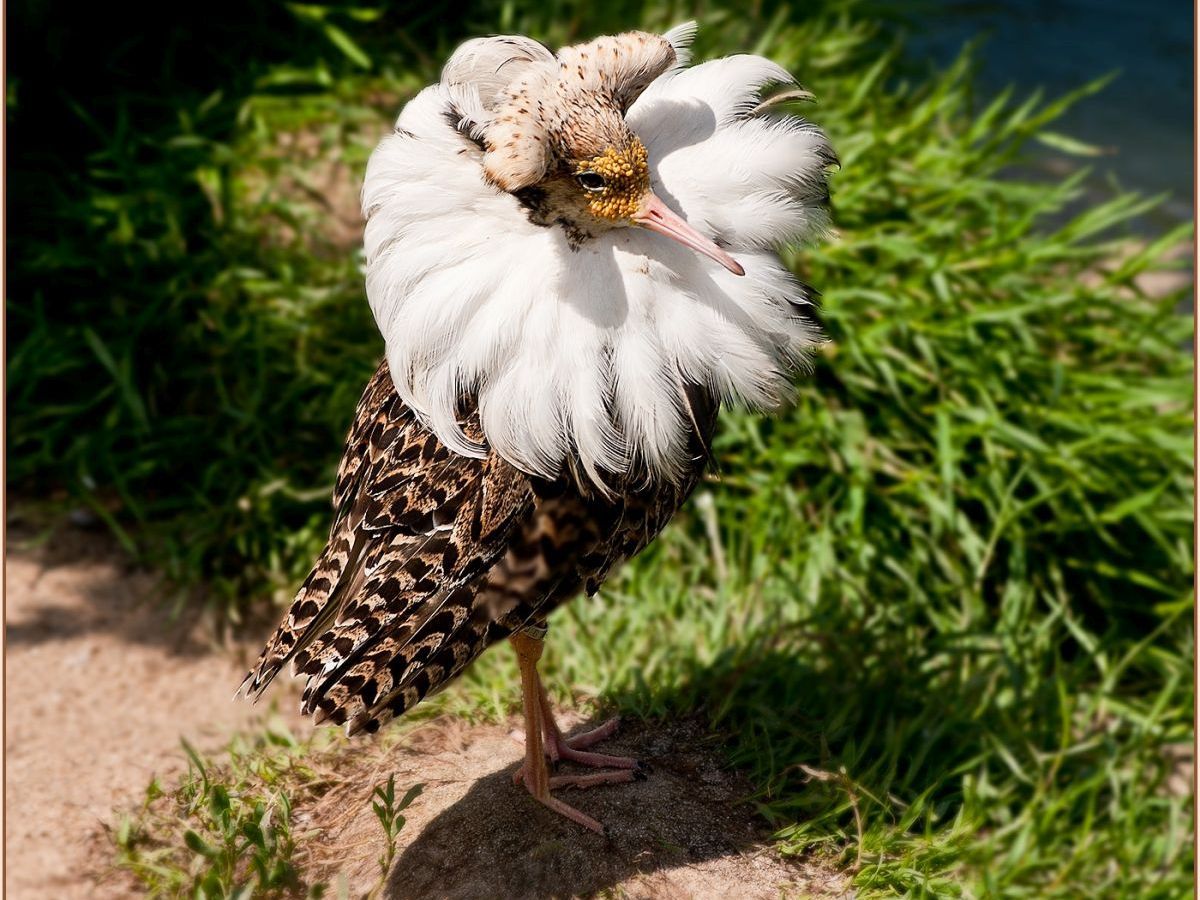 APRIL 25: SCARLET MACAW
my coloring is a mess—it was hard to tell what was leaves and what was feathers AND THAT'S HOW THEY GET YOU!
anyway, if there's one thing i know, it's that zombie macaws are always lookin' for brains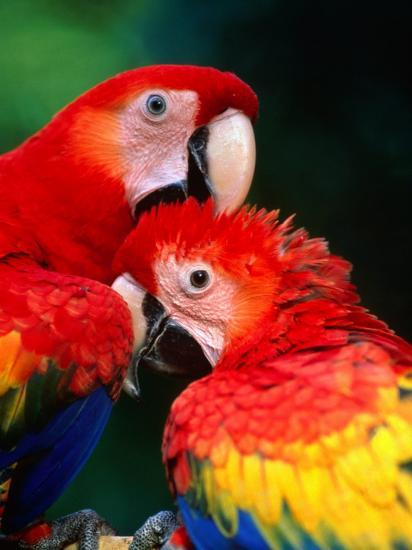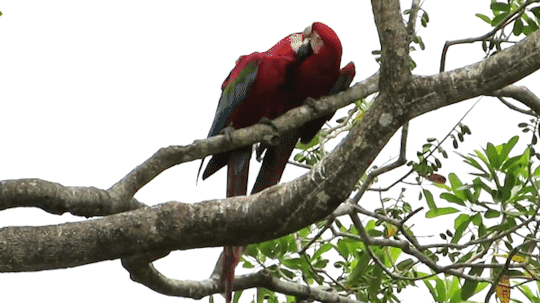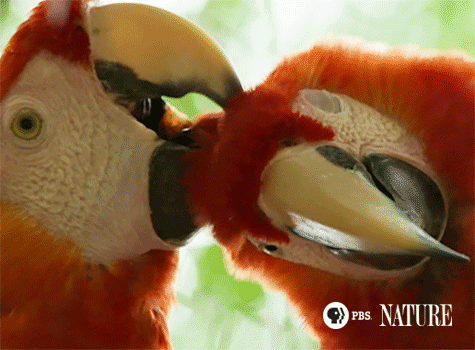 when am i gonna get my own PBS nature special on birds? i have SO MUCH WISDOM TO IMPART! 
APRIL 26: SCYTHEBILL
its mouth is literally named after the thing the grim reaper carries when it comes for you (no, not like THAT!)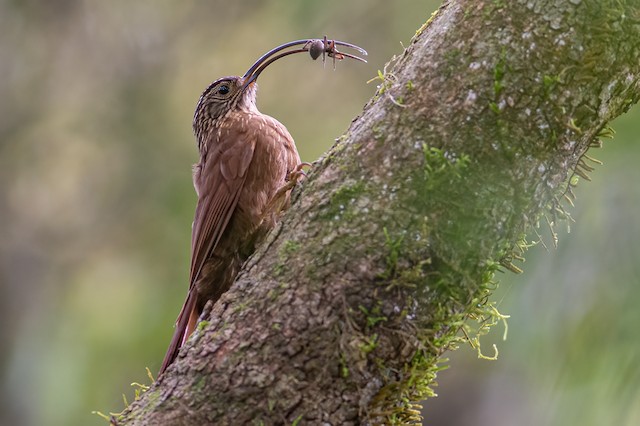 APRIL 27: SWORD-BILLED HUMMINGBIRD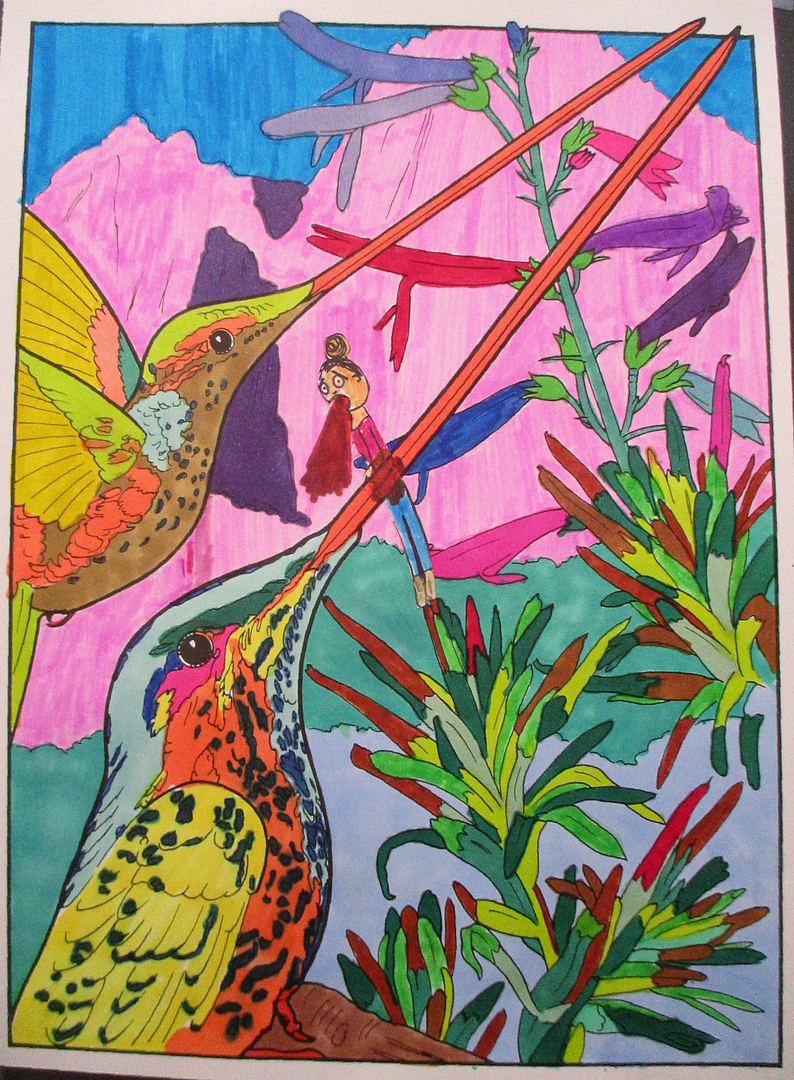 are you seeing a pattern here? all birds are weapons. and they're not just after spearing your flowers
these fancy sequined fops
have stabby duels all the time
and you're next, human…
APRIL 28: SHOEBILL
there is nothing about this bird that is okay. they are like if jim henson had designed serial killers.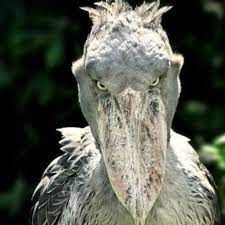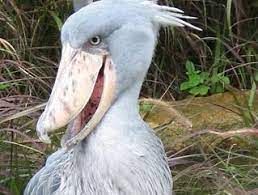 i mean, look at this shoebill/marabou stork faceoff. it's basically a deleted scene from labyrinth: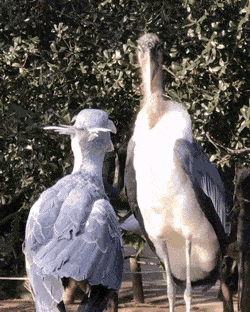 everything about it is horrifying. just walking around….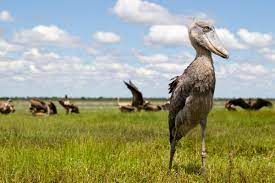 flapping its gargoyle wings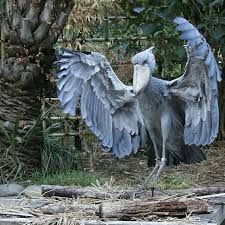 chowing down on a duck
you wanna see this thing standing outside your window? i fucking don't.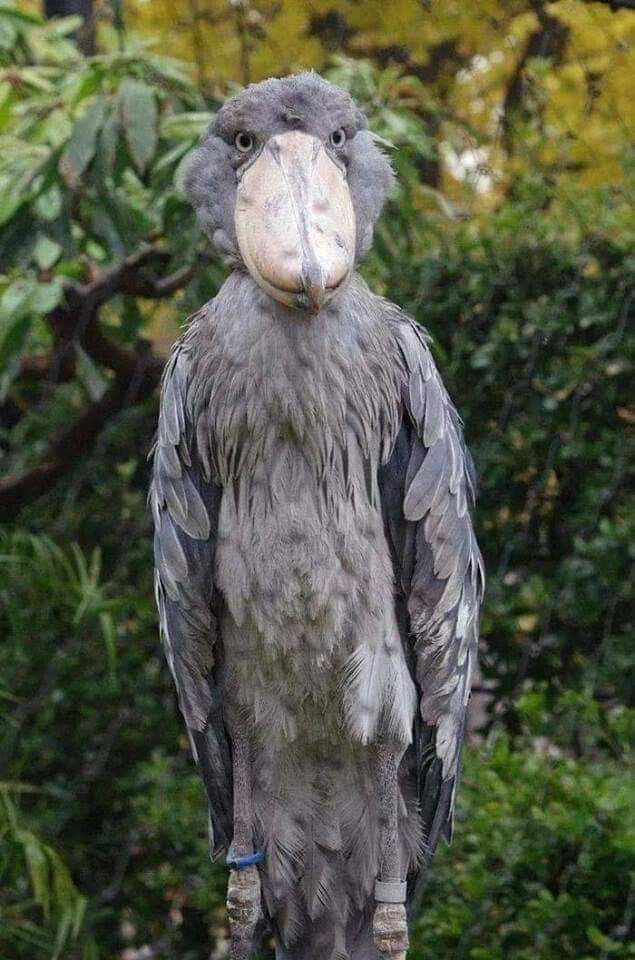 even when it's being goofy, there's something dangerously unhinged about it. it is a loose cannon, it cannot be trusted.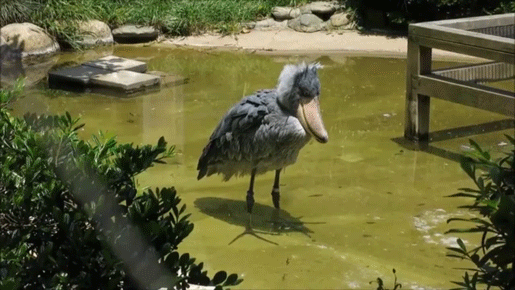 nope nope nope to the shoebill.
APRIL 29: WHITE-FRONTED BEE-EATER
a white-fronted ME-eater!
these little turds emerge from the bowels of hell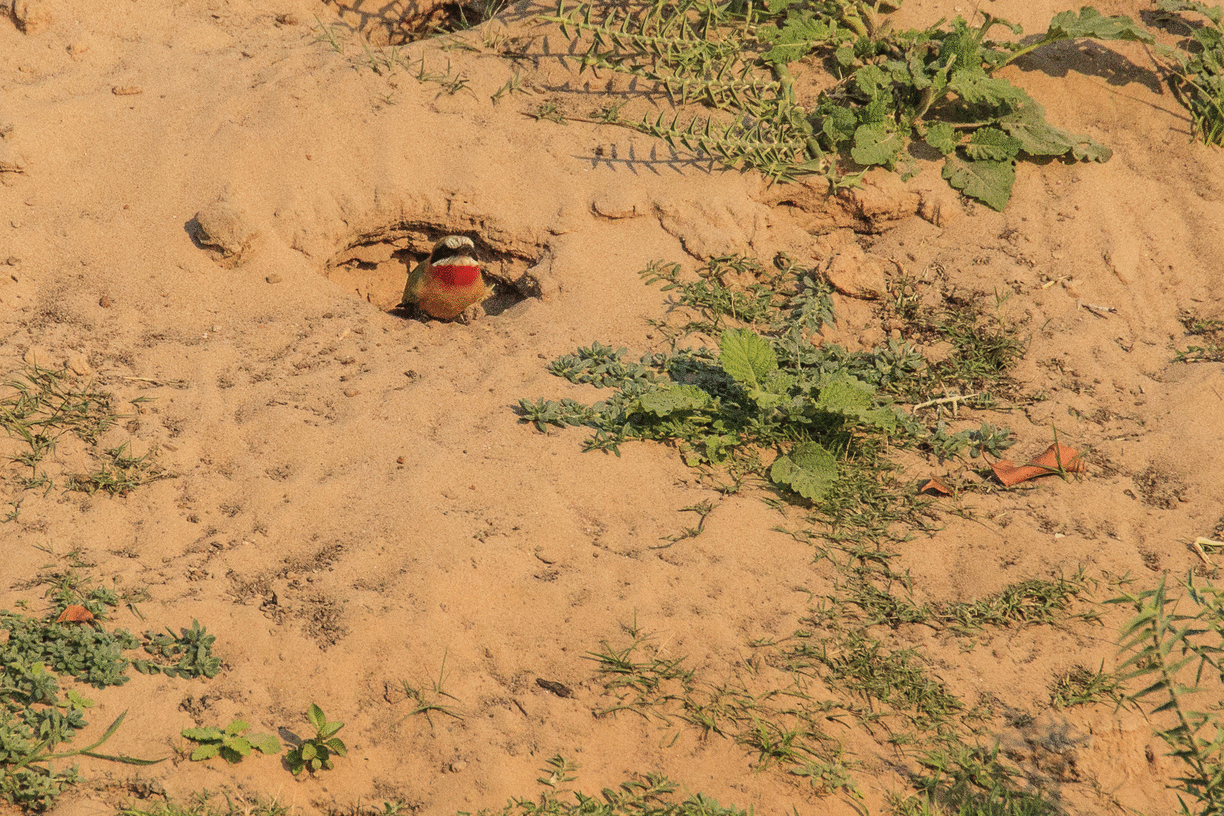 flooding the earth with no regard for social distancing
where they fight each other
and then eat all of our bees, ruining earth's delicate ecosystem and contributing to the end of the age of man. and then they have the audacity to POSE FOR THE CAMERA while doing it.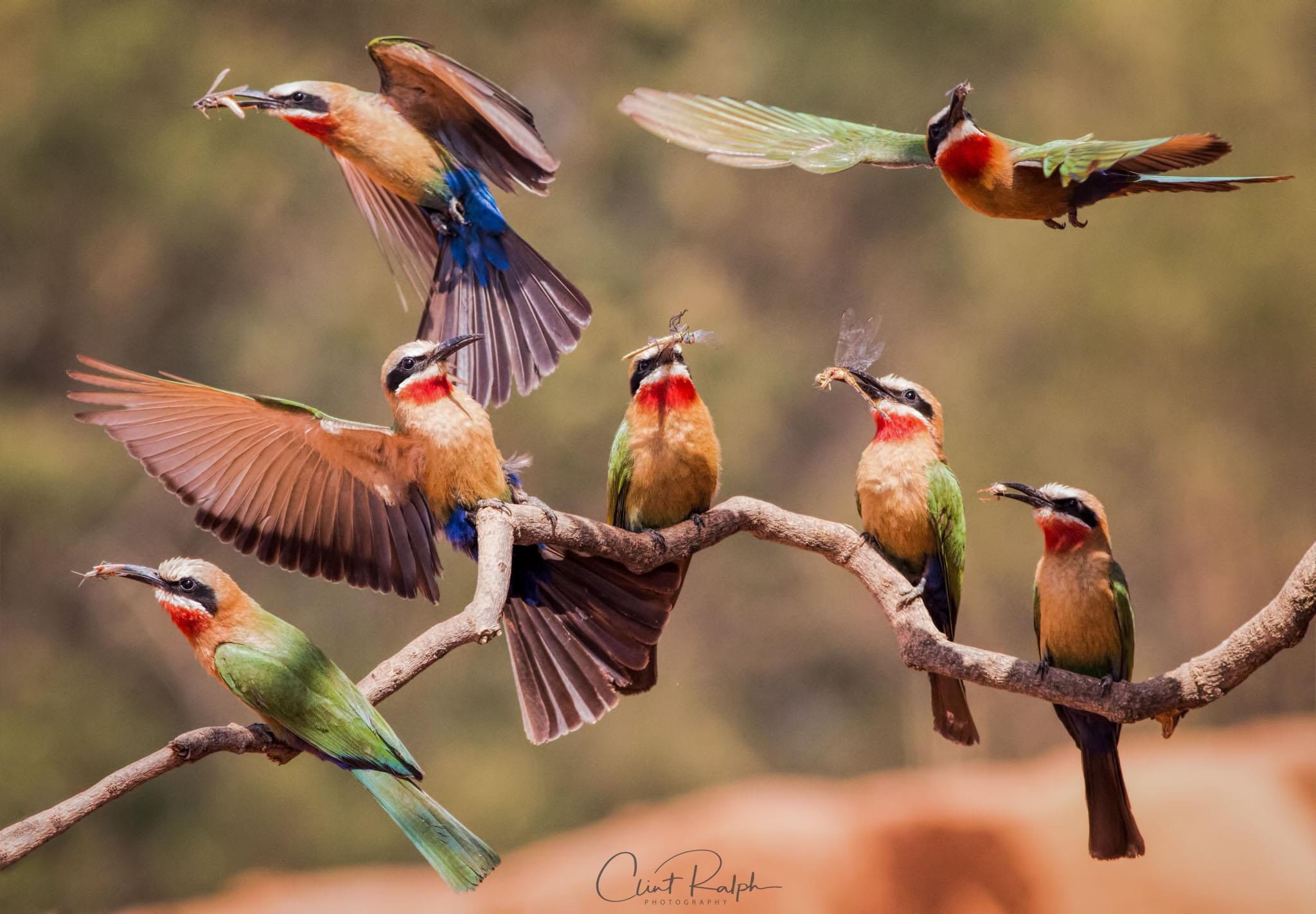 and that one's eating EVINRUDE!
APRIL 30: WHITE PELICAN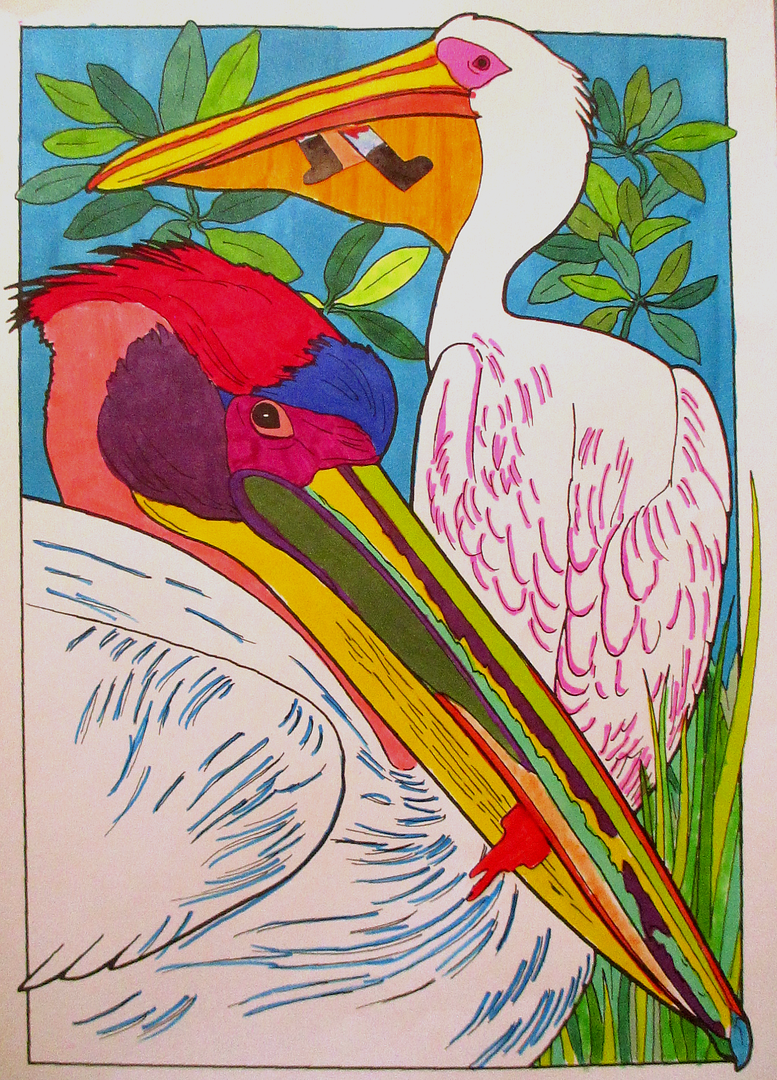 what can i say about these goofballs?
on the bad side, they will attack without provocation
and will seduce your wife
but they are also fond of eating other birds,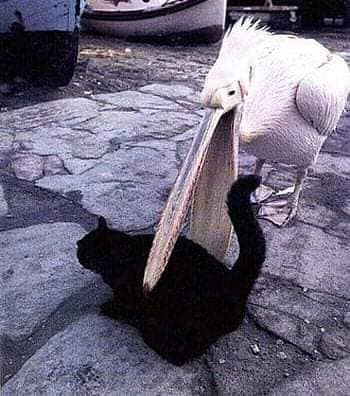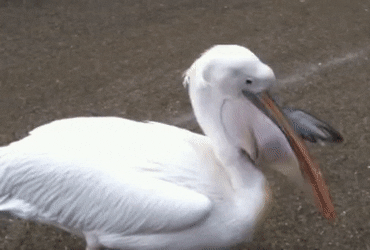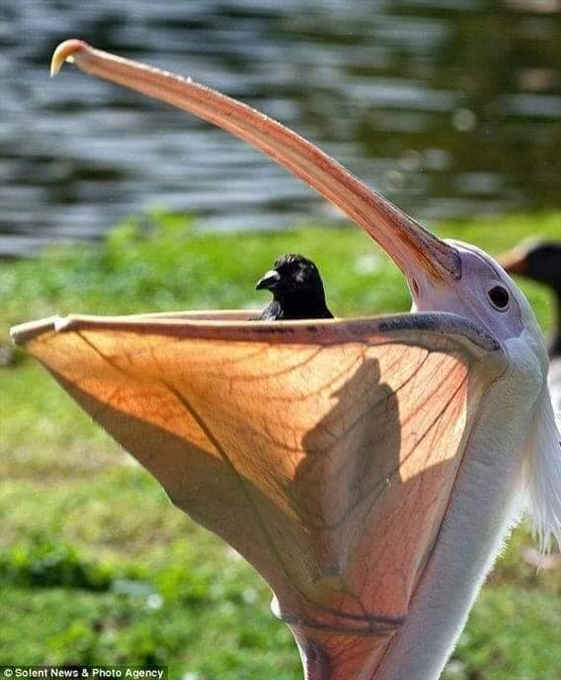 so they can't be ALL bad, right?
well…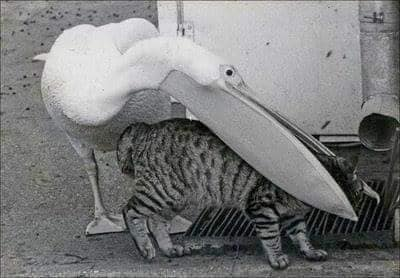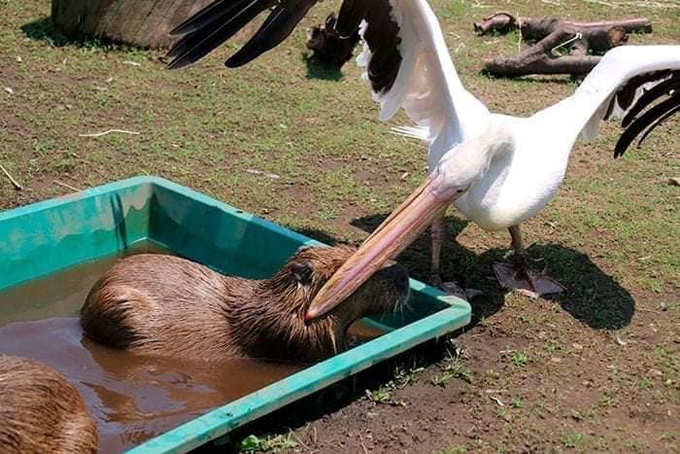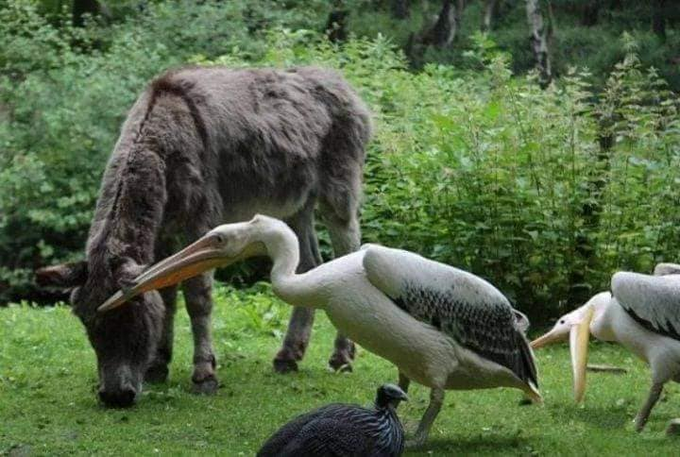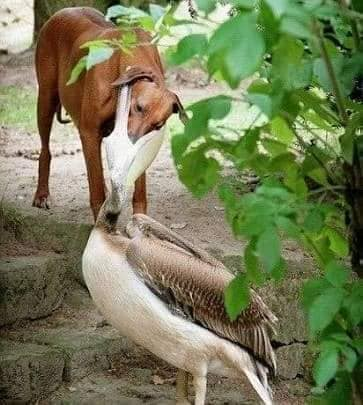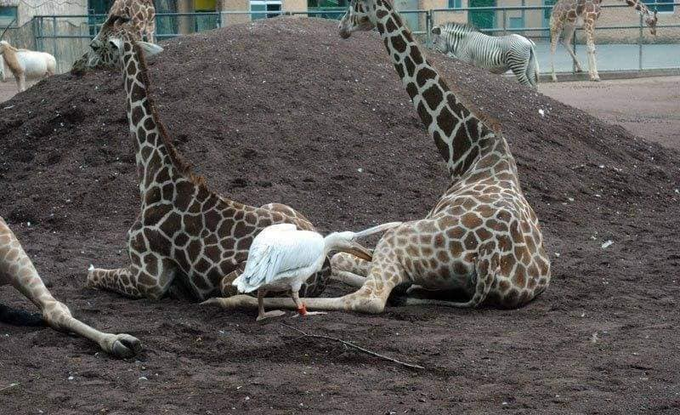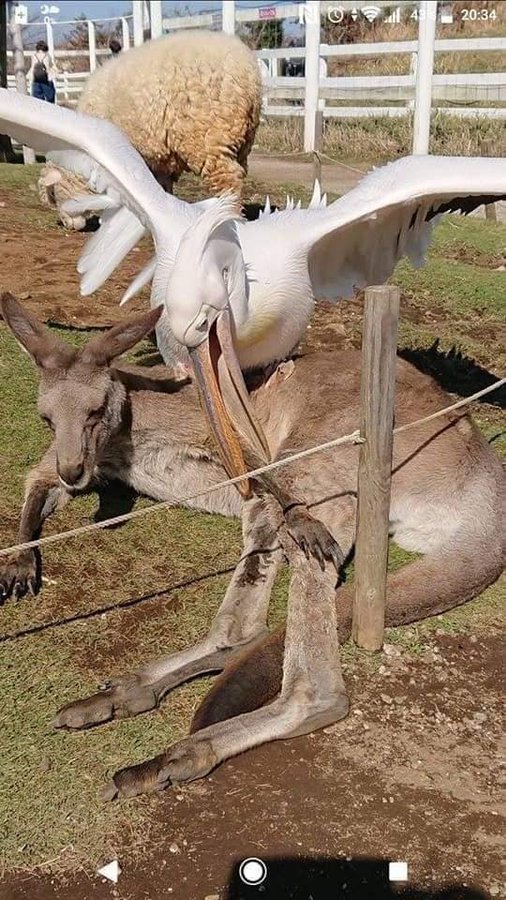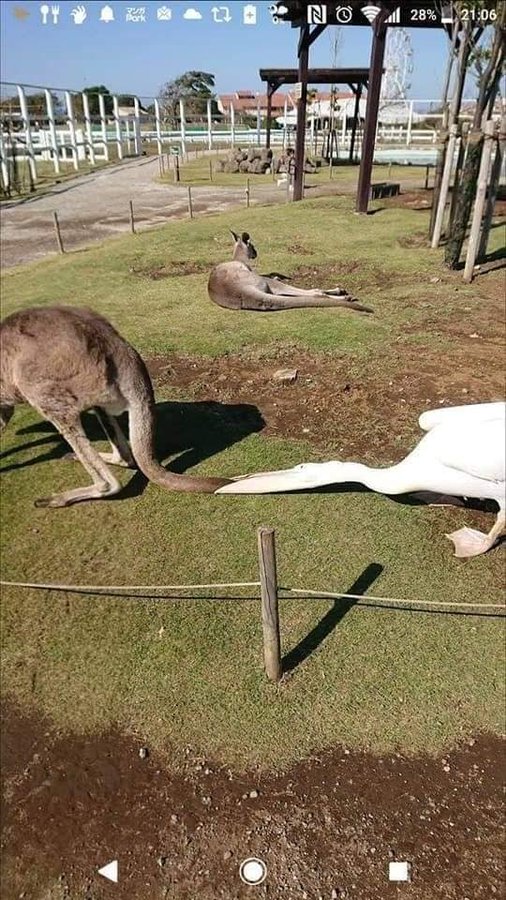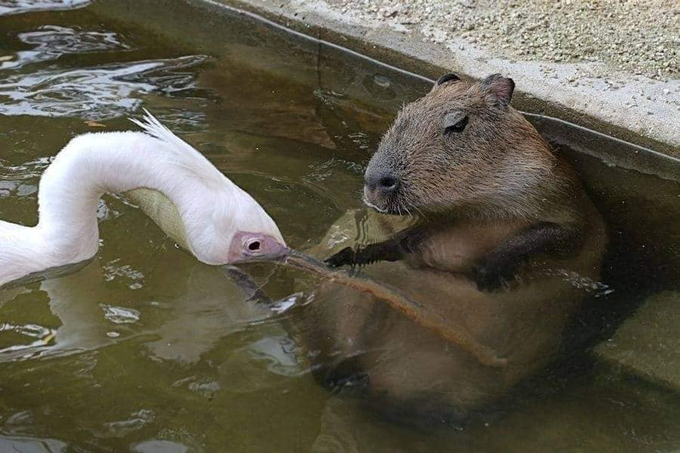 take 'em all to jail, please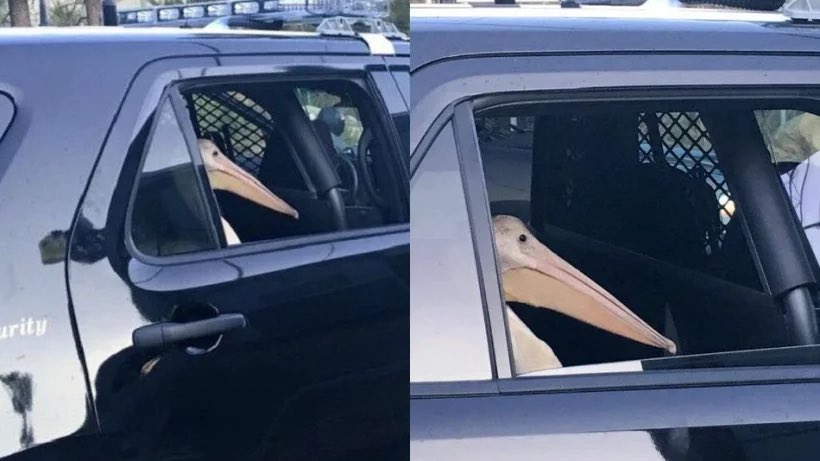 anyway, if there's one thing we've learned over the course of this month, it's that birds are jerks.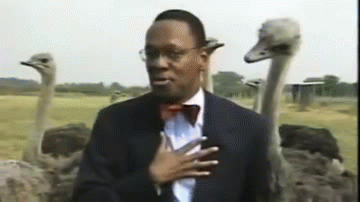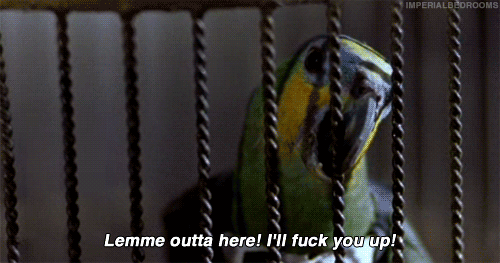 THE END!
read my book reviews on goodreads