A Cat Story by Ursula Murray Husted
My rating: 4/5 cats

this is a sweet middle grade graphic novel about the adventures of a pair of feral cat-besties living on the streets of malta. scrounging scraps from the city's fishermen and charming the occasional meal from sympathetic humans is all well and good, but there are too many cats competing for the same handouts for it to be a reliable source of food, so cilla and betto determine to locate "the quiet garden," a legendary paradise "from the old kitten stories," where they can live out their lives in peace and plenty. they set out to find their forever home—cilla enthusiastically, betto more reluctantly, and they meet many creatures along the way whilst learning some lessons about the world and its dangers.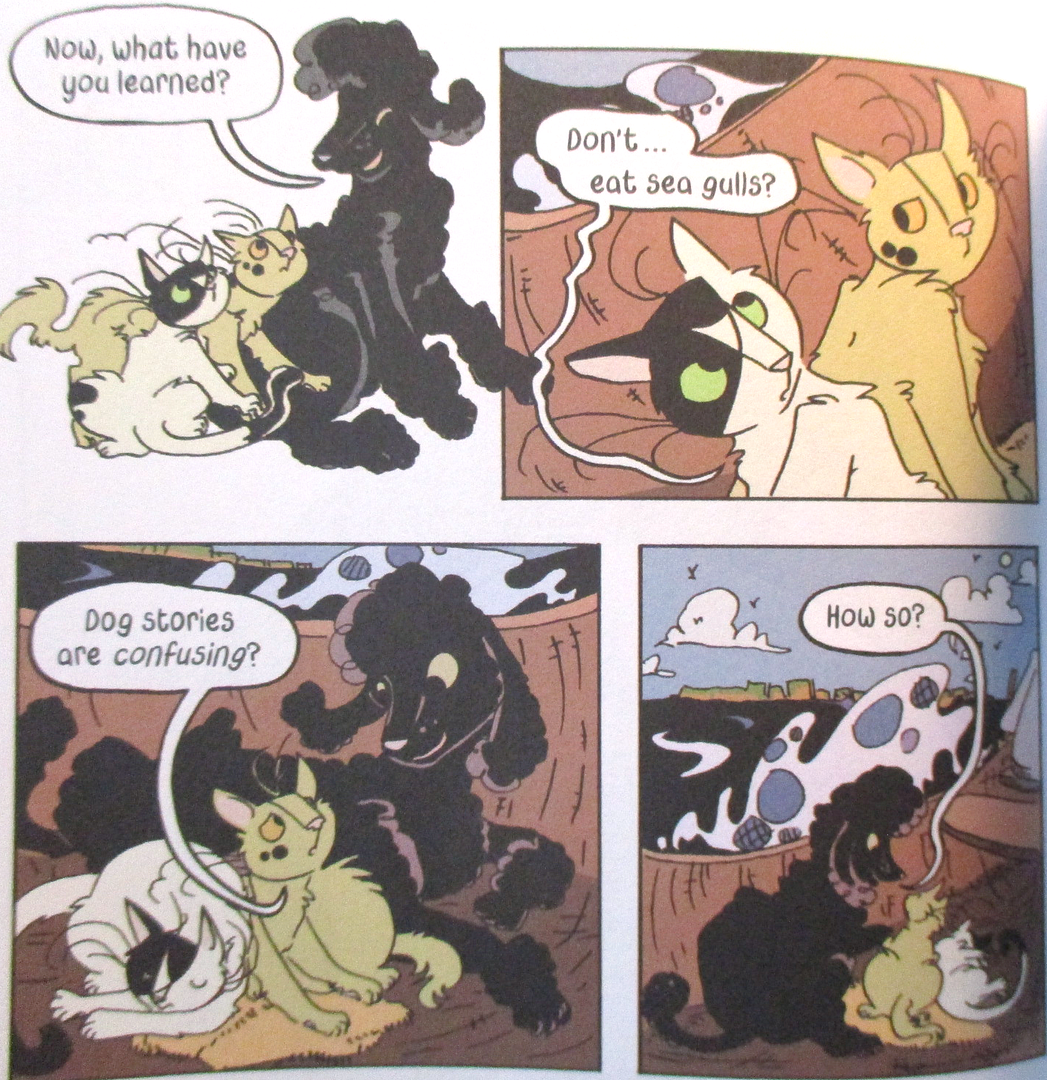 it's pretty adorable, and sure to delight its intended audience. for old-folks like me, the artwork satisfies more than the story itself, even if you're a fogey who still craves animal-adventure tales. there are harrowing moments—especially the seafaring episode—and it is certainly unlike others of its kind, but it just didn't put hearts in my eyes the way other animal-adventures have. and that's fine—trix are for kids and all that. i enjoyed reading it, but it didn't leave much of a lasting impression on me.
one of the admirable bits is that there are a lot of art history lessons in here, as the pair weave their way through famous paintings, sculptures, tapestries, etc, all of which are discussed in more detail in the afterword for budding artnerds.
i'm glad i picked this arc up, and if you know kids who are into animals and/or art, you should for sure press a copy into their hands. and if you're grown like me, check it out for yourself—i'm in no way an authority on what kind of kidstuff adults will dig. i'm just one of many cat-loving ladies on the internet.
**********************************
3.5 rounded up – review pending MEOW
read my book reviews on goodreads