Beautiful Darkness by Fabien Vehlmann, Kerascoët
My rating: 5/5 cats

this is without a doubt the darkest, sickest, most jaw-droppingly insane graphic novel i have ever read.
which is me paying a compliment
it's a book that explores that old philosophical thought experiment: if a little girl dies in the forest and no one is around to see it, do little fairytale characters crawl out of her head??
and if so, do they then find themselves with no idea where they are or what they are meant to do now and suddenly confronting many dangers from plants
animals
and each other??
oh, it's a chilling scene, man…don't get attached.
it's a relentlessly grim book, and much more intense than i had anticipated since the artwork is all cutie-pie wide-eyed and sugary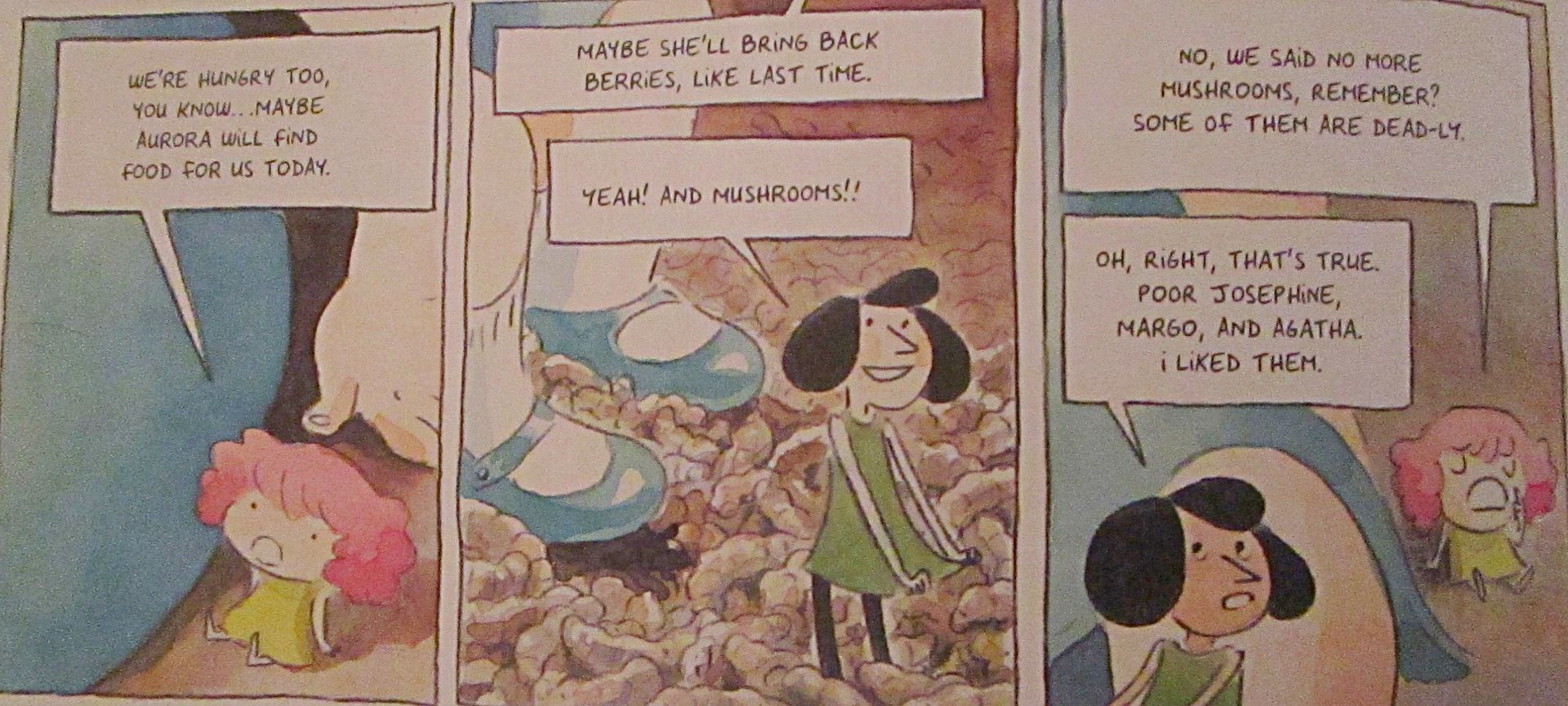 and every time something grotesque or startling happened i would think, "well, surely that's the most horrible thing that will happen in this book, right?"
View Spoiler »
« Hide Spoiler
and i found myself proven wrong
View Spoiler »
« Hide Spoiler
time
View Spoiler »
« Hide Spoiler
and time again
View Spoiler »
« Hide Spoiler
page after page. no joke.
everything starts out all nice and cooperative when these tiny creatures are first thrust into the world wandering dazed, unmoored and bewildered, but things quickly devolve into Lord of the Flies-style anarchy, selfishness, manipulation and rapid desensitization; from casual cannibalism to equally casual live burials and even the best-intentioned are ultimately forced to acclimate themselves to the harsh world by accessing their most primal survival instincts.
i'm gonna drop some words now, and those of you who have read the book will remember what they correspond to and we can all have ourselves a little shudder together:
slurp plop plop
revolting.
but revolting in that way that totally rejuvenates me because i love knowing i can still be horrified.
i really want a sequel to this, or a rec for a book that is as gorgeously repellent, horrifyingly alluring, beautifully dark.
so hit me with 'em.